Hello Ladies. October 16th is National stockings day and to celebrate the momentous occasion I've decided to share some of my favourite seamed stockings and a special 20% off voucher code from UK Tights – which you'll find at the bottom of the post.

Carvin Swing Time Stockings – £37.99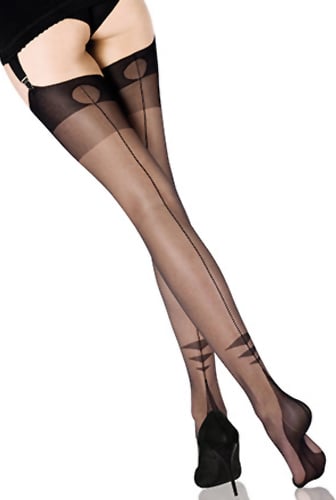 First up are these utterly gorgeous handmade 15 denier stockings with a retro pattern and decreasing picots at the back. These stockings are virtually handmade which means they are of a very high quality. Cervin can only produce 8 an hour which is why they cost a little more, but it's well worth it – wouldn't you agree!
---
Gebre Carnation Fully Fashioned Seamed Stockings – £31.99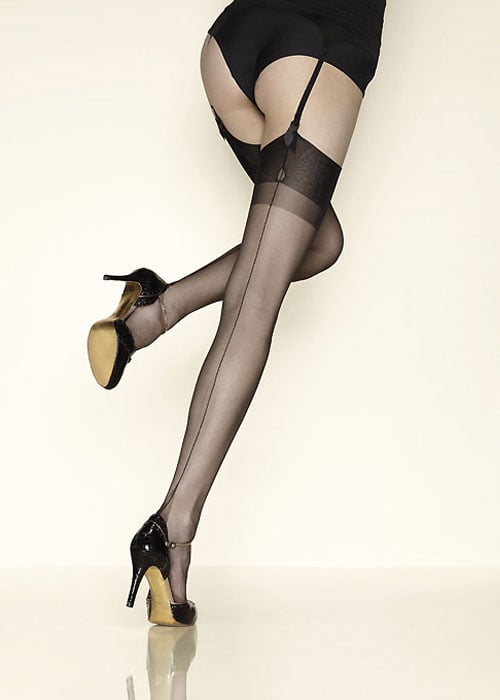 If these don't convert you to stockings nothing will! These stockings are very feminine and exceedingly sexy, perfect for creating an authentic vintage 50s look, just pair with a fitted wiggle dress, T strap heels and a hair flower or two – viola! Gorgeous!
---
Cervin Seduction Couture Seamed Stockings – £29.99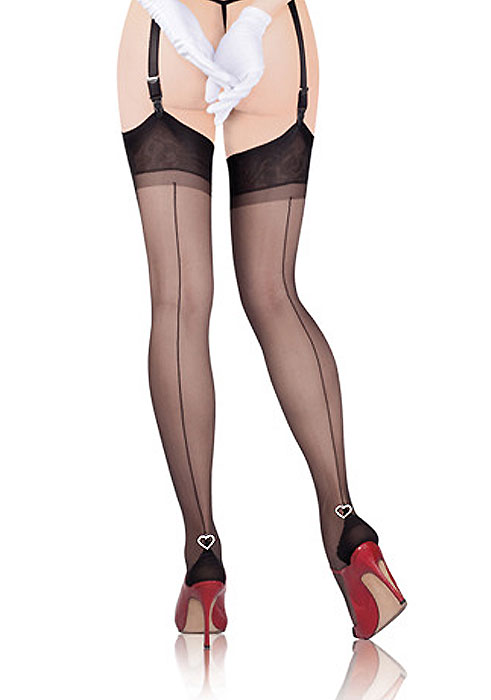 Up next is the utterly exquisite seduction couture seamed coeur stockings by Cervin. The pre 1960's style of hosiery with an authentic Edwardian 3 thread seam takes you back to the atmosphere of the 1940's and 50's. The sandal foot, the tapered pyramid-shaped heel ensures that the seam is correctly positioned for maximum seduction. These stockings are totally and utterly sexy. They even have the most beautiful diamonte heart pendant that is hand stitched to the top of the point at the ankle.
---
Gio Fully Fashioned Manhattan Heel Stockings – £28.99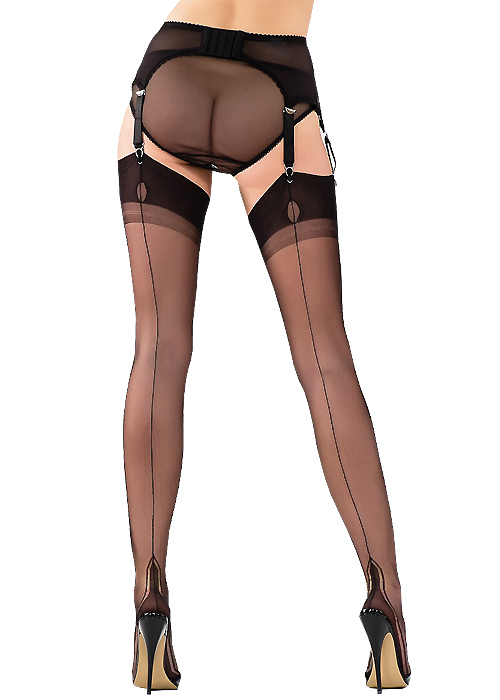 The Manhattan heel is one of the more modern and powerful types in the world of leg wear. With a dagger shaped heel and a border around the RHT, it creates a few powerful attributes that with make your outfit even more stunning. The sharp edge of the heel points towards upward meaning the eye instantly follows the curve of your leg. Secondly, the contrasting black/natural/black of the heel, or any of the other colour schemes for that matter, are fantastic at grabbing attention and far better that just two colours could ever be. And finally, the towering appearance of the heel is like the Art Deco skyscrapers of Manhattan itself, making it the perfect homage to a beautiful city.
---
Gio Fully Fashioned Full Contrast Cuban Heel Stockings – £24.99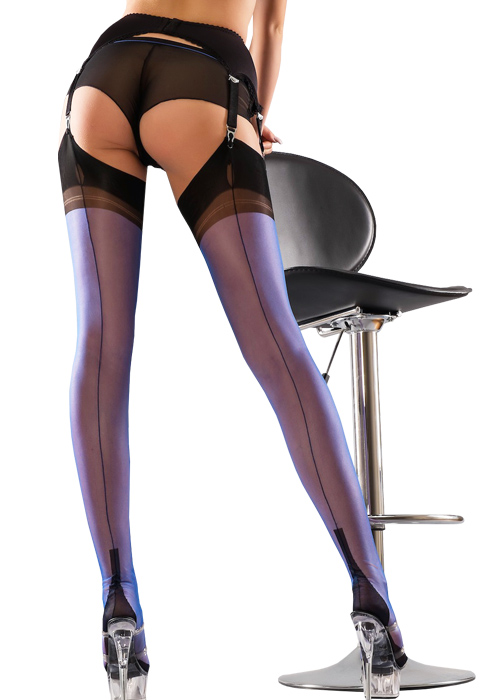 A twist on the traditional seamed stocking, these contrast cuban heel stockings are available in bronze, natural and electric blue! One of the first items in the Gio range to be fully contrasting, meaning it has a rich and colourful leg that stands out against the classic black welt, seam, heel and toe. Of course, this item comes with the Cuban heel, the most popular type of heel in the world of classic stockings. A classic and yet ultra-modern piece of design. Perfect!
---
To celebrate national stockings day UK Tights are offering all customer 20% off stockings with the code: STOCKINGS20. Enjoy!